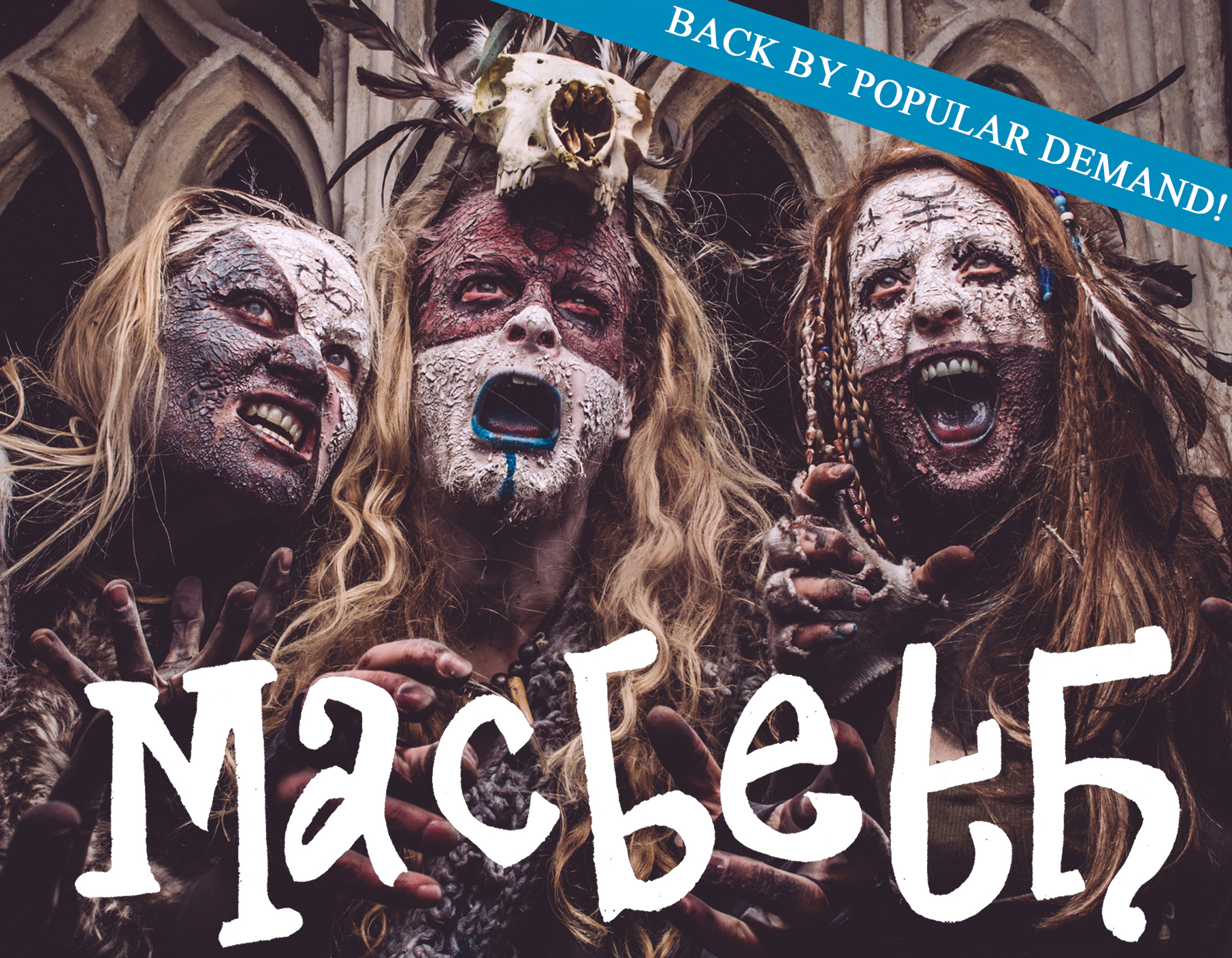 Just as Summer time is flourishing on the earth, FOUR OF SWORDS desires to lead you into the underworld of BEER QUARRY CAVES for their own unique and blood-curdling version of The Scottish!
This subterranean production is a revival of FOUR OF SWORDS' hit 2014/16/18 show, and presents the Witches as Viking priestesses and goddesses of Destiny who guide the audience through the labyrinthine caverns of Macbeth's homicidal ambition. The show features Shamanic techniques, haunting live music, gruesome film projections, Icelandic chanting, a splash or two of gore and even some Highland sword-dancing.
The company deserve huge applause – there were strong performances
all round with too many stand-out moments to describe.
Anna Marks, Remotegoat
The connected caves – complete with bats – echo with a constant drip-drip-drip,
perfectly conjuring the chill dankness of a medieval Scottish castle.
Belinda Dillon, Exeunt Magazine
As with previous FOUR OF SWORDS productions, audiences will be standing and walking for the duration of the 1 hour 15 min show. Please wear sensible footwear, warm clothing and bring a torch to help you find your way to and from the car! Please be advised that this show is too creepy for under 11s.
GET YOUR TICKETS HERE!
Dates: 26th-29th June 2019  Times: 7pm & 9pm  Price: £15
Location: Beer Quarry Caves, Quarry Lane, Beer, Seaton, Devon EX12 3AT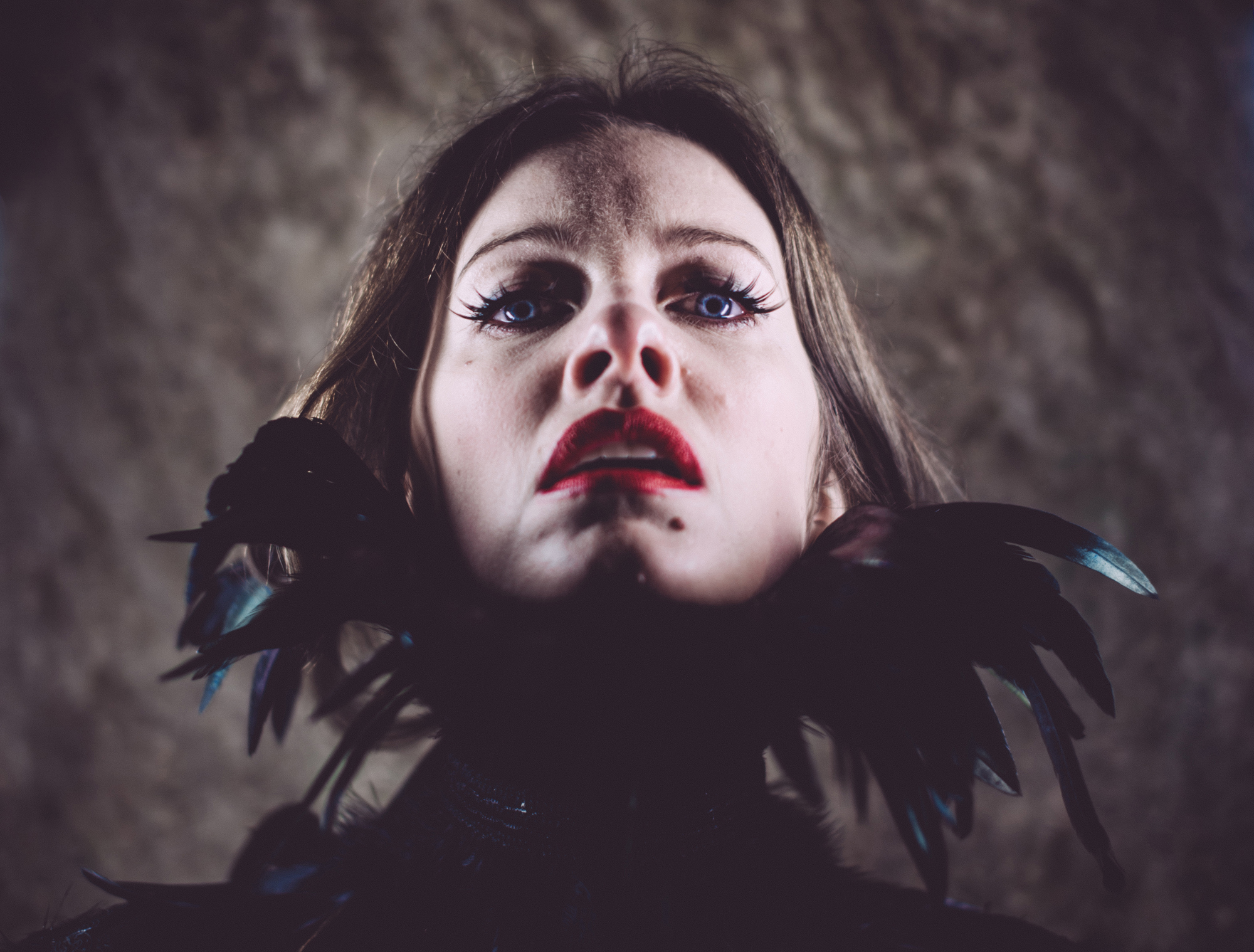 FOUR OF SWORDS' version of MACBETH was designed expressly for BEER QUARRY CAVES, first performed in 2014 and repeated in 2016 and 2018. We have have been immensely gratified to receive some amazing feedback from our audiences. Here are some choice snippets!
A fantastic experience. I have finally 'got' Shakespeare and now want to see more, having resisted it for years. The production was incredible – so intense and absorbing.
We have just got home after watching your performance of Macbeth at Beer quarry caves. We were totally blown away by it. I love going to the theatre but that was one of the best performances I've seen. My husband isn't a keen theatre person but absolutely loved it.
We are both COMPLETE Shakespeare virgins (managed to avoid the whole subject at school.) Now at the ripe old age of 40+ we thought 'there must be something to this Shakespeare thing'. You didn't disappoint. Just wanted to let you know how much we enjoyed the performance. We enjoyed the whole thing, the candles, the acting, the tragedy of it all. I have since ordered myself a copy of Macbeth to read, so there's testament to my enjoyment.
*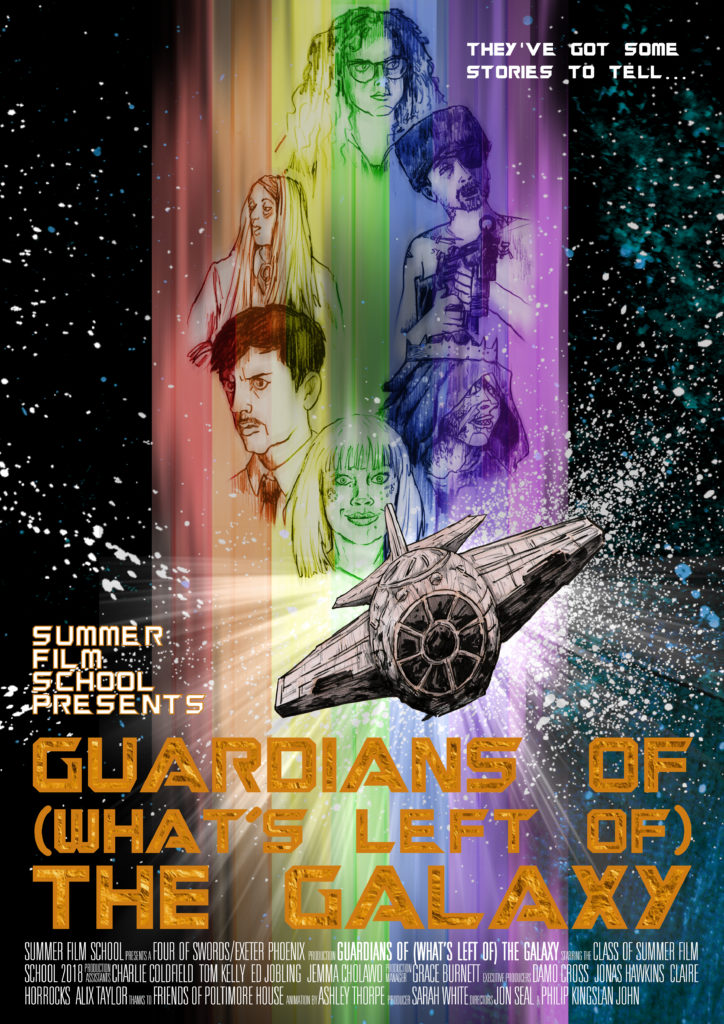 Slightly delayed, it is nonetheless our great pride, pleasure and privilege to present to the scrutiny of the world the splendiferous results of our SUMMER FILM SCHOOL 2018… Ladies and gentlemen, without further ado, we give you GUARDIANS OF (WHAT'S LEFT OF) THE GALAXY!!
SUMMER FILM SCHOOL is a collaboration between FOUR OF SWORDS and Exeter Phoenix. The project was founded in 2014 by Damo Cross, a director who wanted to provide a "full fat" film-making experience for aspiring actors and auteurs aged 10-14. FOUR OF SWORDS was formally brought on board the following year and has been taking the lead organising and co-ordinating the project since 2016. This year's offering is a science fiction re-styling of The Canterbury Tales…
'It's no mean feat keeping a 13 year old completely absorbed, engaged and creatively challenged for a week… It's been great for his confidence and shown him endless creative possibilities.'
Parent feedback
And you can check out the "Behind The Scenes / Making Of" documentary here:
*
OUR COMPLETE HISTORY OF SHOWS [click the title for more info on each]:









*
THE FOUR OF SWORDS MANDATE 
 *
SCHOOLS PERFORMANCES / EDUCATION DAYS / WORKSHOPS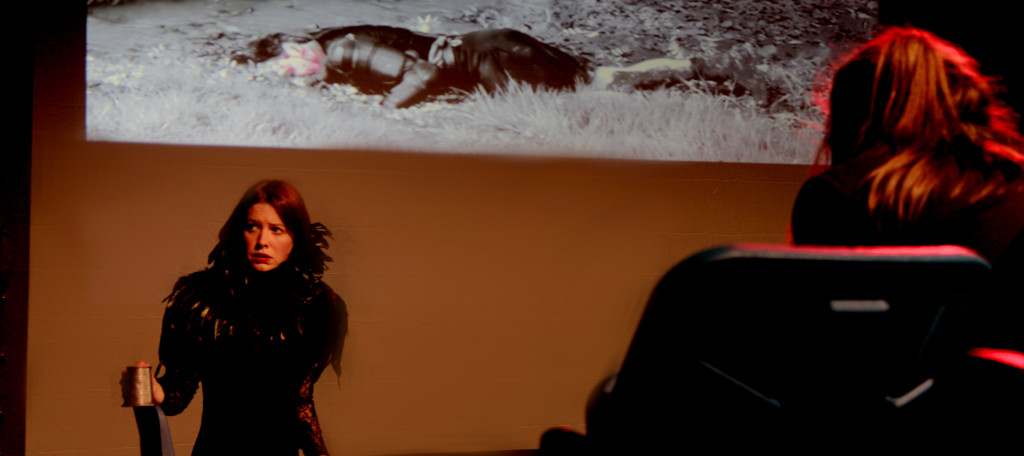 FOUR OF SWORDS has been working hard to build up its portfolio of schools visits and educational projects. We have now performed for 1,000 students in total and collaborated with CAMBRIDGE UNIVERSITY PRESS on the production of digital resources for schools.
For more information please visit the EDUCATION section of our website.
Are you a teacher? Do you work at a school or perhaps a youth group or language school? Surely you MUST be interested in booking FOUR OF SWORDS for a special performance of MACBETH, JEKYLL & HYDE, GAWAIN & THE GREEN KNIGHT or DOCTOR FAUSTUS!? We also offer supremely enlightening workshop sessions!
"The children felt very special to have a performance just for them…
I'll never forget the look of horrified delight on their faces."
Teacher feedback, Clyst Vale Community College
"The best impact day we've ever had!"
Teacher feedback, St Peter's C of E Aided School, Exeter
SCHOOLS PERFORMANCES / EDUCATION DAYS / WORKSHOPS / MORE INFO CLICK HERE
*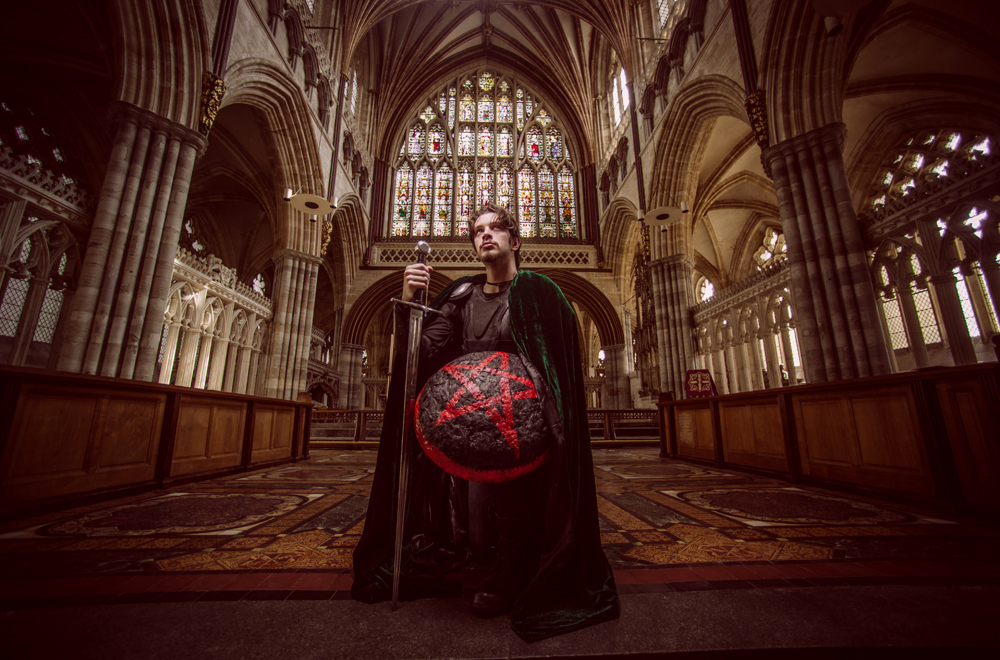 WHO ARE WE & WHAT ARE WE ABOUT?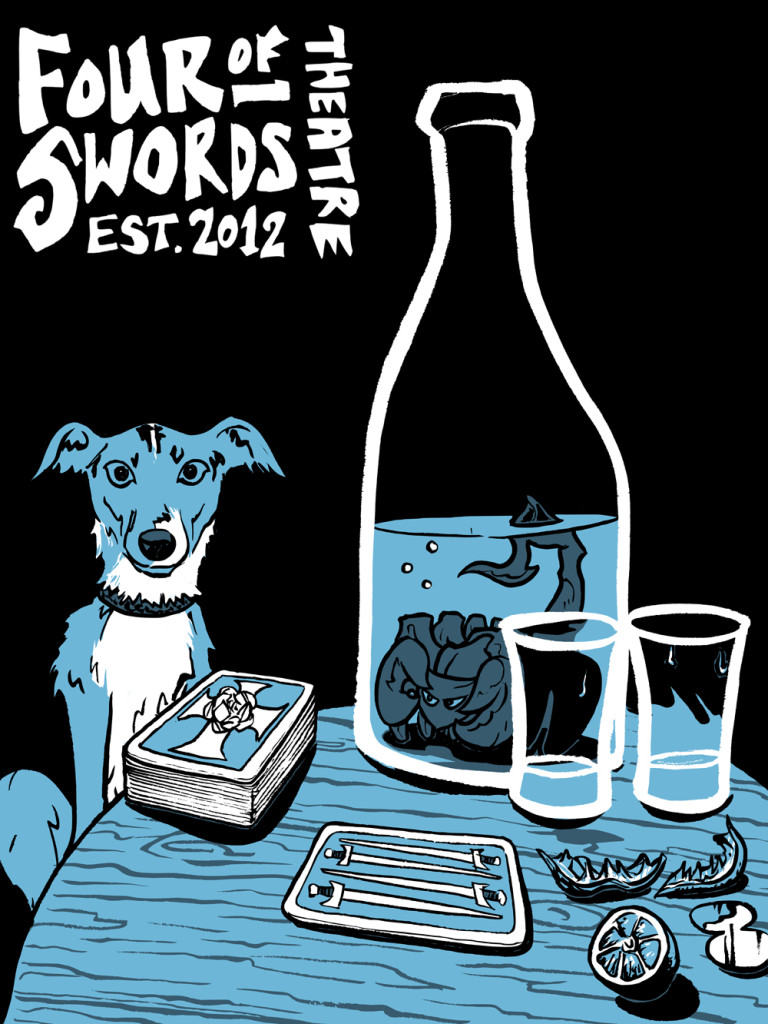 FOUR OF SWORDS THEATRE was founded in 2012, born of two friends' determination to create sensational theatre. After several months of careful planning, in 2013 FOUR OF SWORDS exploded onto the South West theatre scene with two stonking shows.
We've come a long way in a short few years, and succeeded in developing a formula which seems to resonate with people and keep them coming back for more. In short, we are all about creating accessible, vibrant versions of classic stories in unusual spaces. We want to confront and break down notions of what is and is not viable or acceptable as part of a play. We are enthusiastic about multi-media and the use of live music. But most importantly, we want the audience to get swept up in the story.
"There's only one problem with intimate and almost tangible theatre like this, the kind that which surrounds you, whisks you up and takes you with it – you won't want to go back to sitting in an auditorium again."
Fran McElhone, Express & Echo
"I was completely transported, I haven't had such an intense theatre experience in such a long time and it's so exciting to see something like that in the South West."
Audience member feedback
*
CONTACT US
If you would like to join the mailing list and be kept up to the minute informed, OR indeed if you would like to suggest a funky venue we may not have thought of… then get in touch: sarah@four-of-swords.com or phil@four-of-swords.com