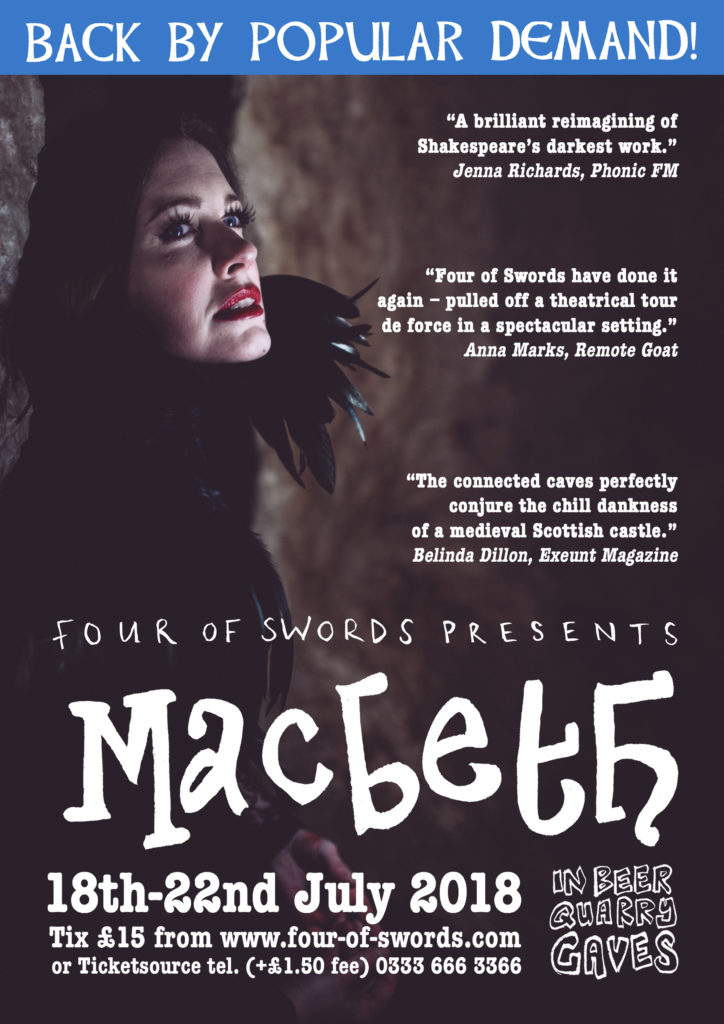 Just as Summer time is flourishing on the earth, FOUR OF SWORDS desires to lead you into the underworld of BEER QUARRY CAVES for their own unique and blood-curdling version of The Scottish!
This subterranean production is a reprisal of FOUR OF SWORDS' hit 2014/16 show, and presents the Witches as Viking priestesses and goddesses of Destiny who guide the audience through the labyrinthine caverns of Macbeth's homicidal ambition. The show features Shamanic techniques, haunting live music, gruesome film projections, Icelandic chanting, a splash or two of gore and even some Highland sword-dancing.
The company deserve huge applause – there were strong performances all round with too many stand-out moments to describe.
Anna Marks, Remotegoat
The connected caves – complete with bats – echo with a constant drip-drip-drip, perfectly conjuring the chill dankness of a medieval Scottish castle.
Belinda Dillon, Exeunt Magazine
As with previous FOUR OF SWORDS productions, audiences will be standing and walking for the duration of the 1 hour 15 min show. Please wear sensible footwear, warm clothing and bring a torch to help you find your way to and from the car! Please be advised that this show is too creepy for under 11s.
GET YOUR TICKETS HERE!
Dates: 18th-22nd July 2018  Times: 6.45pm & 8.45pm  Price: £15
Location: Beer Quarry Caves, Quarry Lane, Beer, Seaton, Devon EX12 3AT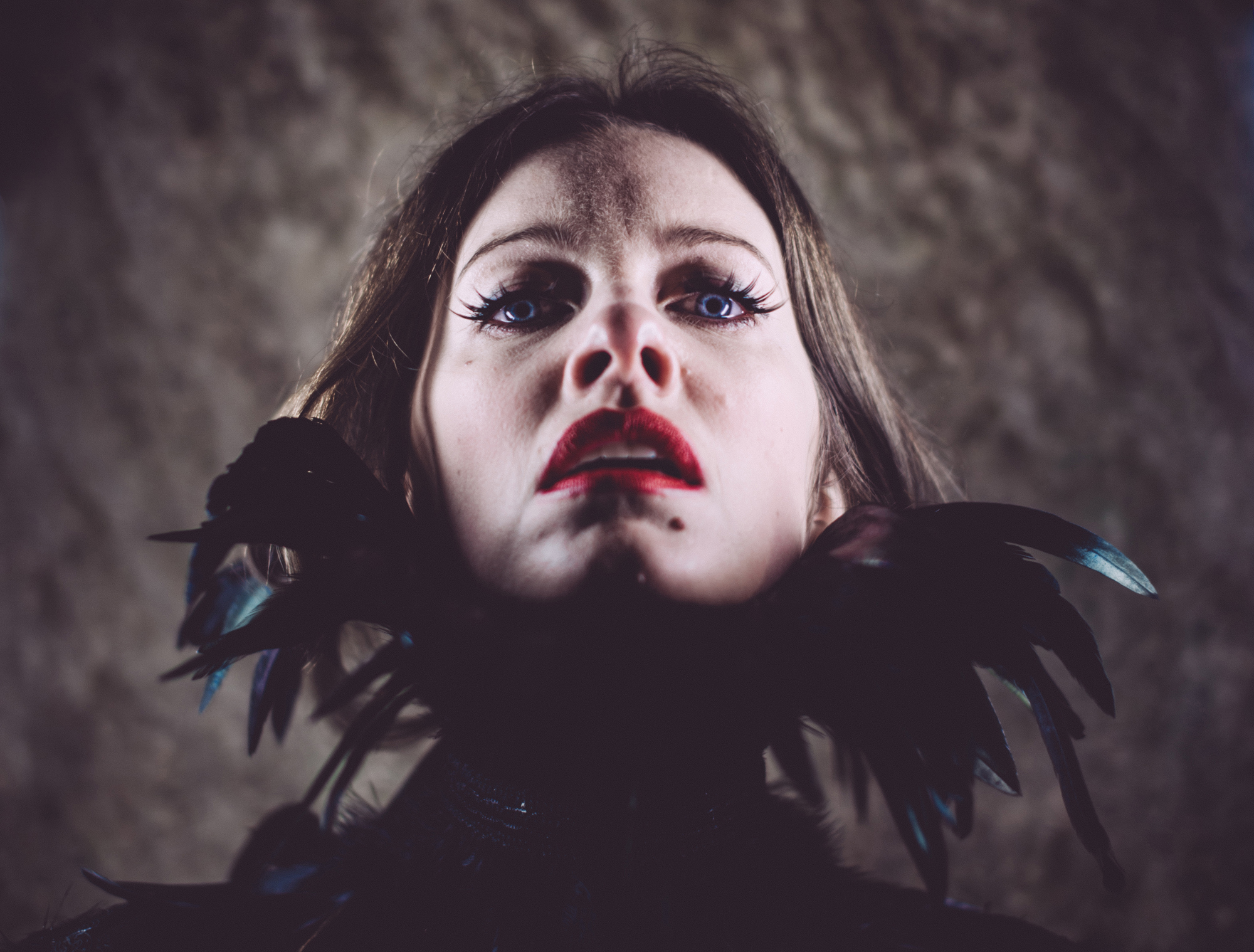 *

EXETER PHOENIX and FOUR OF SWORDS are delighted to present the fifth edition of their hugely successful Summer Film School. This week long workshop (Mon 13 Aug – Fri 17 Aug 2018) will provide kids aged 10 to 14 years old with the opportunity to work with highly skilled filmmakers in creating a professional short film in just one week!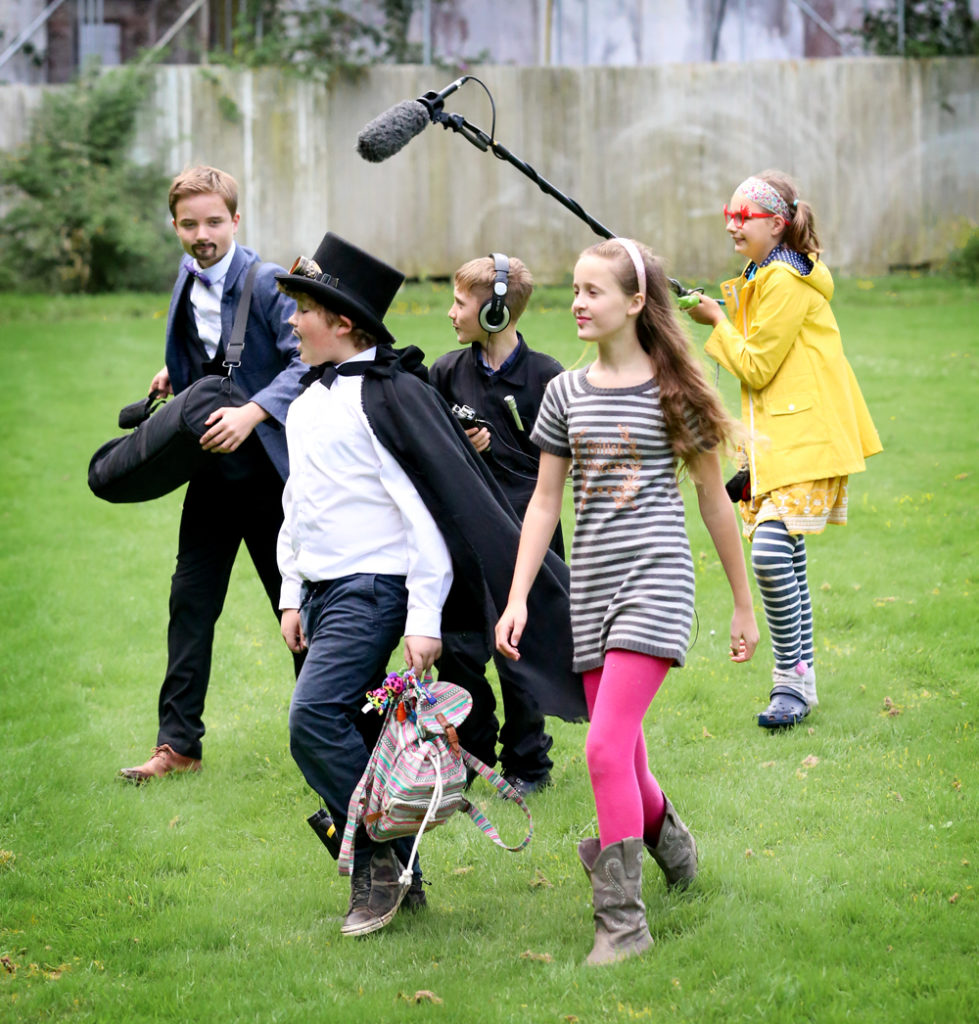 Activities include:
Writing / Story-boarding / Devising
Set / Costume / Make-up Design
Acting!
Camera Operation / Editing
Green Screen Work / Animation
But mostly, of course, it will be enormous fun! This year's film school will centre on a sci-fi interpretation of The Canterbury Tales (trust us, it will all make sense) and will once again be held at the magical and mysterious POLTIMORE HOUSE. Each day will run from 9am – 4pm, with a dedicated lunch break. The final film will premiere at Exeter Phoenix on the week commencing the 24 Sep (date TBC), where parents, family and friends will be able to see the finished film on the big screen.
Spaces are limited. As there are only 25 places available, early booking is advised for this popular workshop.
It's no mean feat keeping a 13 year old completely absorbed, engaged and creatively challenged for a week and we are indebted to everyone involved in the organisation for their diverse skills, energy and enthusiasm… it's been great for his confidence and shown him endless creative possibilities.
2015 attendee
Four of Swords will once again be joined on this project by experienced educator, writer and film-maker Jon Seal.
For more info & to BOOK YOUR PLACE: www.exeterphoenix.org.uk/events/summer-film-school/
You can watch last year's film & "Behind the Scenes" documentary here: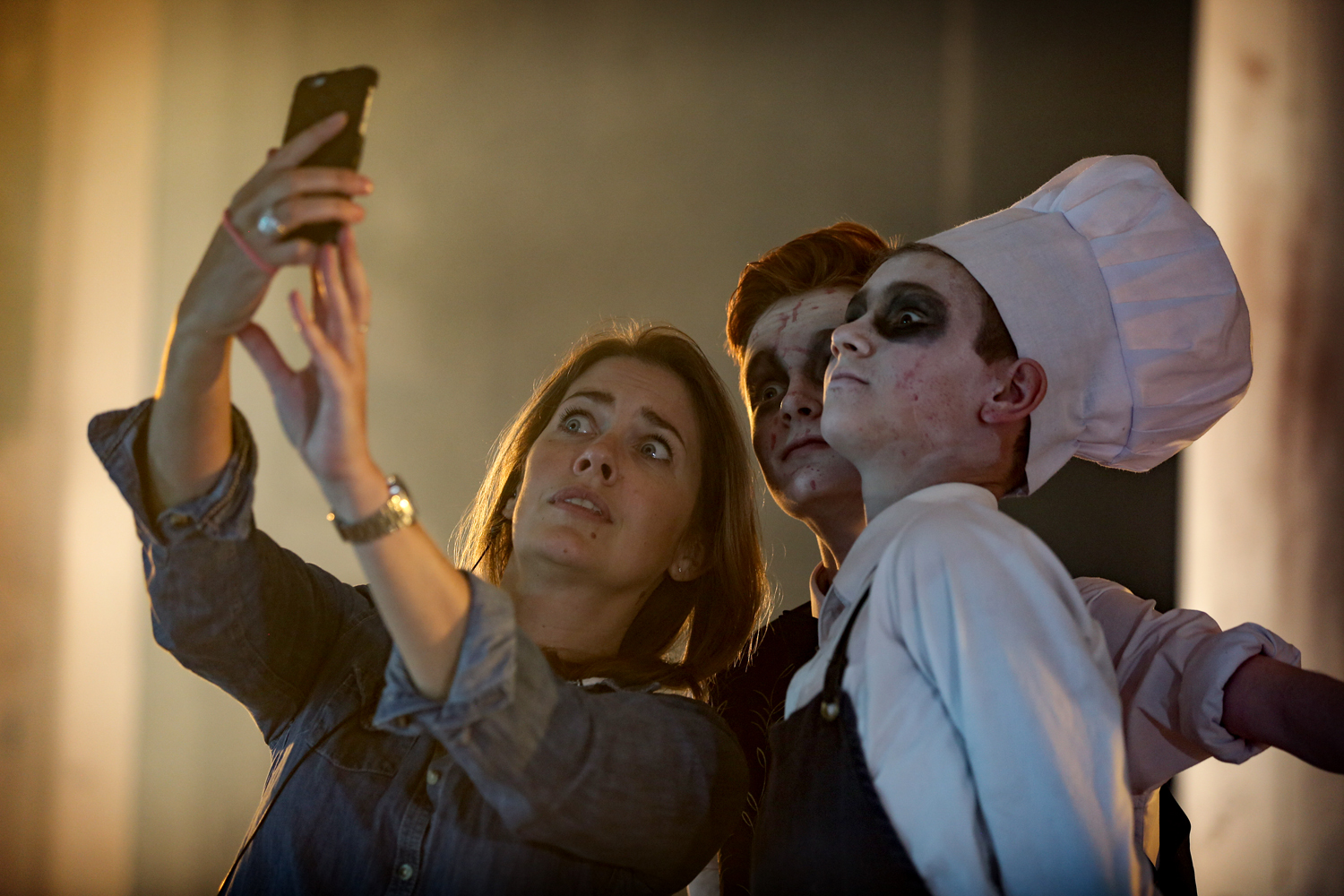 *
OUR COMPLETE HISTORY OF SHOWS [click the title for more info on each]:








*
THE FOUR OF SWORDS MANDATE 
 *
SCHOOLS PERFORMANCES / EDUCATION DAYS / WORKSHOPS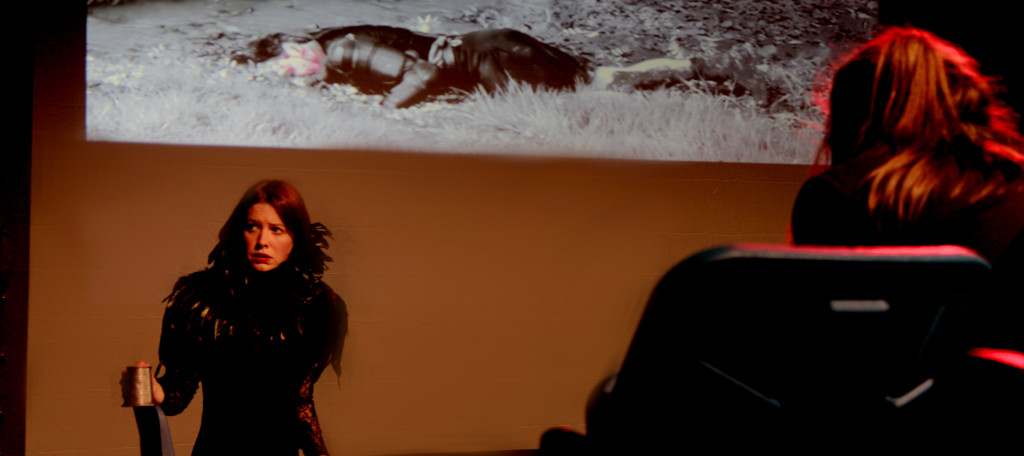 FOUR OF SWORDS has been working hard to build up its portfolio of schools visits and educational projects. We have now performed for 1,000 students in total and collaborated with CAMBRIDGE UNIVERSITY PRESS on the production of digital resources for schools.
For more information please visit the EDUCATION section of our website.
Are you a teacher? Do you work at a school or perhaps a youth group or language school? Surely you MUST be interested in booking FOUR OF SWORDS for a special performance of MACBETH, JEKYLL & HYDE, GAWAIN & THE GREEN KNIGHT or DOCTOR FAUSTUS!? We also offer supremely enlightening workshop sessions!
"The children felt very special to have a performance just for them…
I'll never forget the look of horrified delight on their faces."
Teacher feedback, Clyst Vale Community College
"The best impact day we've ever had!"
Teacher feedback, St Peter's C of E Aided School, Exeter
SCHOOLS PERFORMANCES / EDUCATION DAYS / WORKSHOPS / MORE INFO CLICK HERE
*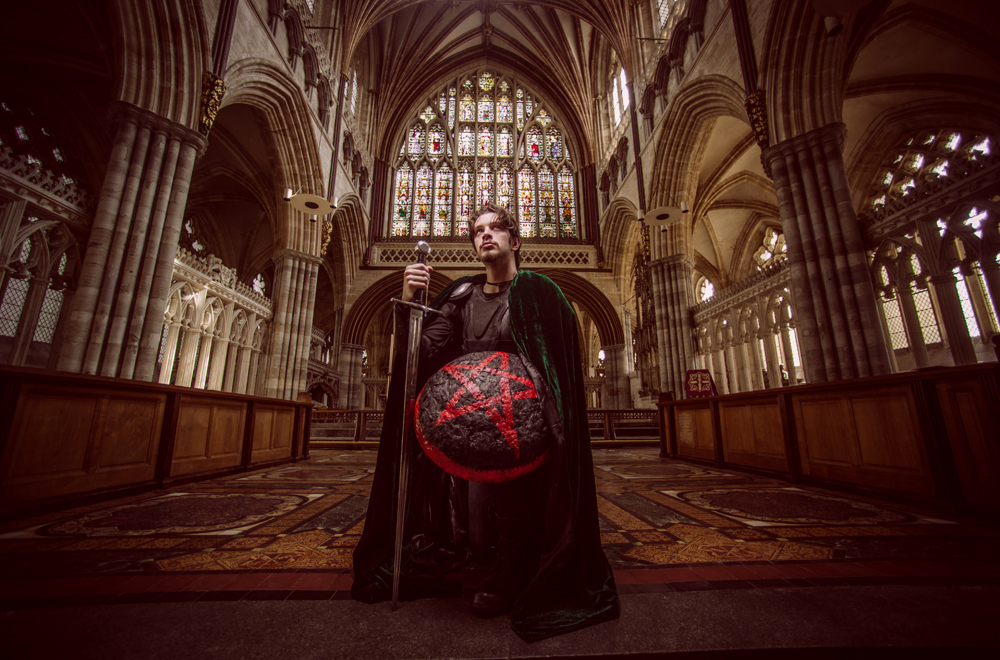 WHO ARE WE & WHAT ARE WE ABOUT?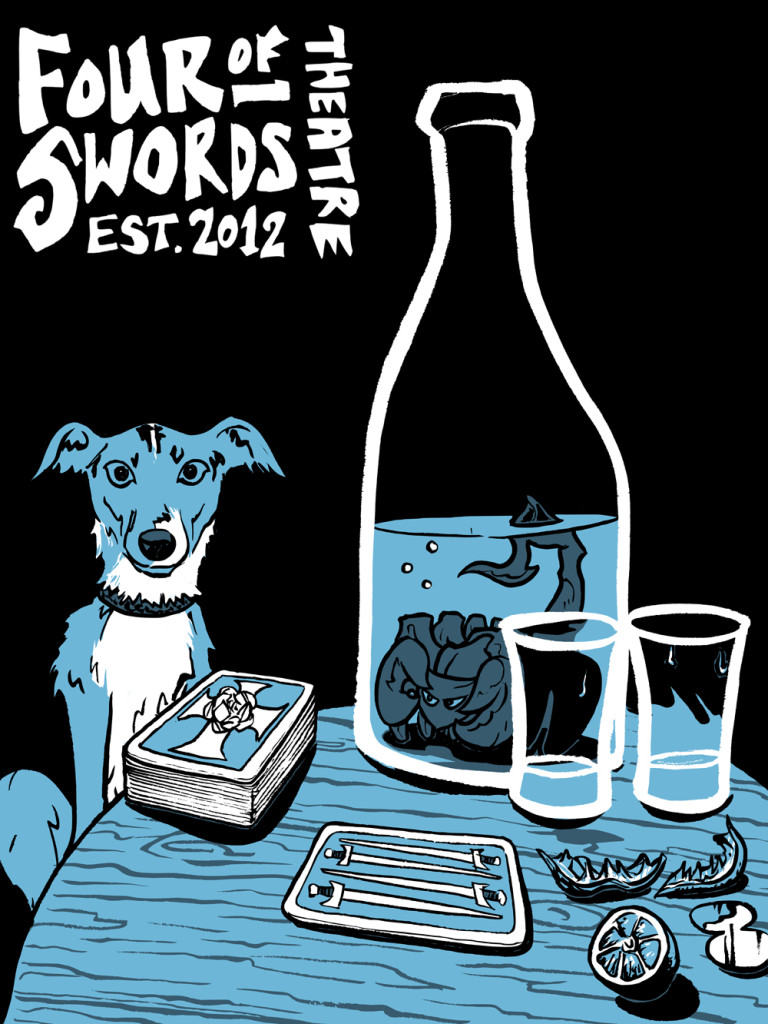 FOUR OF SWORDS THEATRE was founded in 2012, born of two friends' determination to create sensational theatre. After several months of careful planning, in 2013 FOUR OF SWORDS exploded onto the South West theatre scene with two stonking shows.
We've come a long way in a short few years, and succeeded in developing a formula which seems to resonate with people and keep them coming back for more. In short, we are all about creating accessible, vibrant versions of classic stories in unusual spaces. We want to confront and break down notions of what is and is not viable or acceptable as part of a play. We are enthusiastic about multi-media and the use of live music. But most importantly, we want the audience to get swept up in the story.
"There's only one problem with intimate and almost tangible theatre like this, the kind that which surrounds you, whisks you up and takes you with it – you won't want to go back to sitting in an auditorium again."
Fran McElhone, Express & Echo
"I was completely transported, I haven't had such an intense theatre experience in such a long time and it's so exciting to see something like that in the South West."
Audience member feedback
*
CONTACT US
If you would like to join the mailing list and be kept up to the minute informed, OR indeed if you would like to suggest a funky venue we may not have thought of… then get in touch: sarah@four-of-swords.com or phil@four-of-swords.com