Recent Posts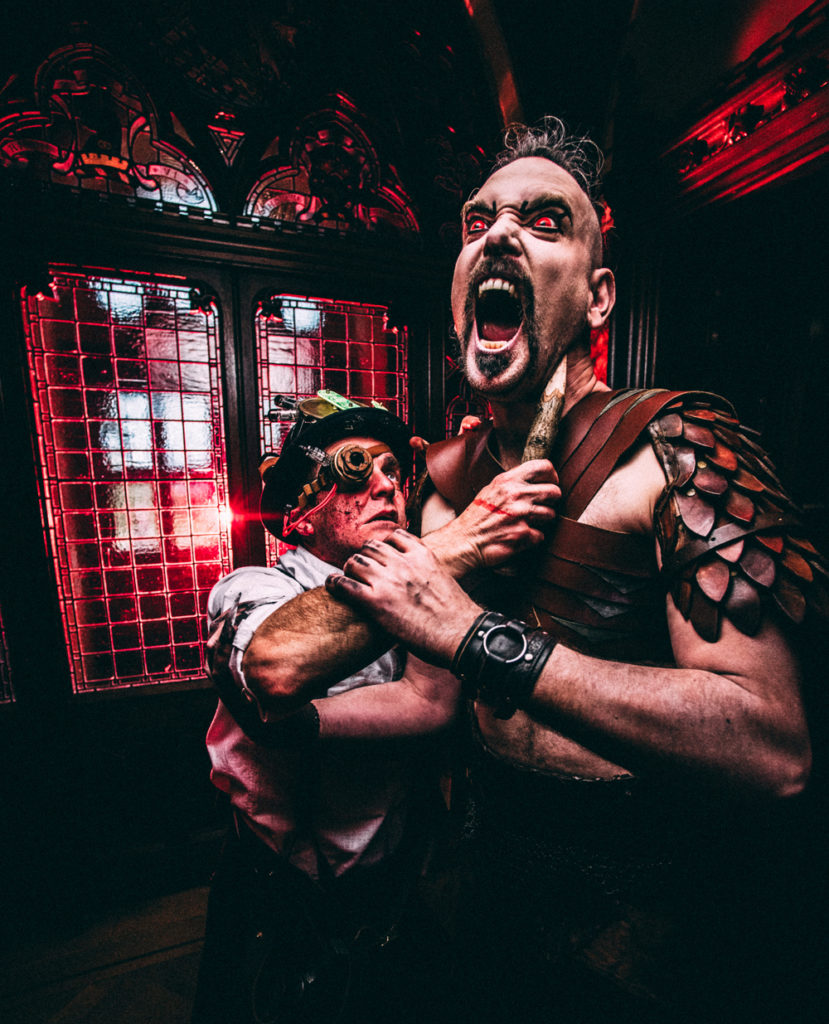 FOUR OF SWORDS, in collaboration with THE WELLCOME TRUST, EXETER UNIVERSITY and the NATIONAL TRUST, is honoured and proud to announce a brand new show for Autumn and Winter 2019!
DOCTOR DRACULA is another immersive theatre production, drawing on a variety of sources and examining how the symbolic role of blood connects with a cutting edge, medical understanding of blood in the 21st century.
This is a little different from our previous shows. It is not a straight adaptation of the Dracula story. Instead, story vignettes from classic vampire stories will draw the audience back-and-forth through time. Medieval blood-letting and grave-robbing will be contrasted with experiments in parabiosis, blood transfusion, and autovampirism. Misunderstood blood conditions such as haemochromatosis and haemophilia will be highlighted. The show will be playful and irreverent, but also scary, unsettling and deadly serious!
GET YOUR TICKETS HERE!
Dates: 23rd October – 2nd November 2019  Times: 6:30pm & 8:30pm  Price: £17.50
Location: Knightshayes, Tiverton, Devon EX16 7RG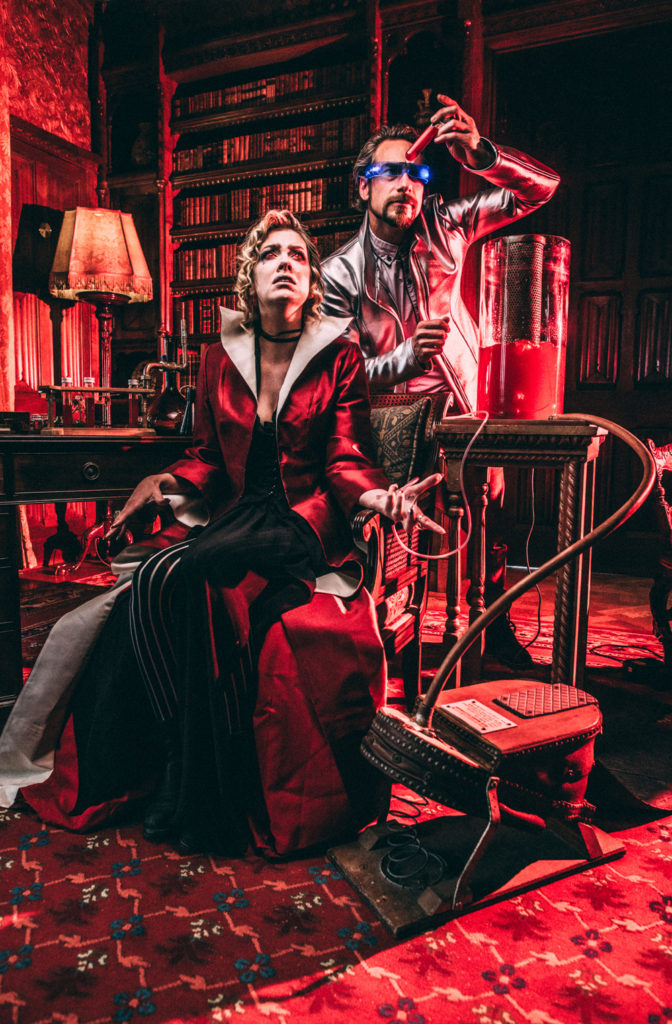 Praise for previous FOUR OF SWORDS shows:
A potent reminder of the power of theatre to shock, unsettle and make us question our most basic assumptions about what it is to be human.
Gordon Richardson, Express & Echo
Still trying to shake off the feeling that I saw
something unexplainably real last night,
and tell myself it was only THEATRE.
Teacher Feedback
Audiences will be standing and walking for the duration of the 1 hour 20 min show. Please wear sensible footwear, warm clothing and bring a torch to help you find your way to and from the car! A couple of scenes happen outside, so wear a waterproof coat in case of damp weather.
Please be advised that this show is too creepy for under 11s.
MORE VENUES & DATES TO BE ANNOUNCED!!
photos by Matt Austin Images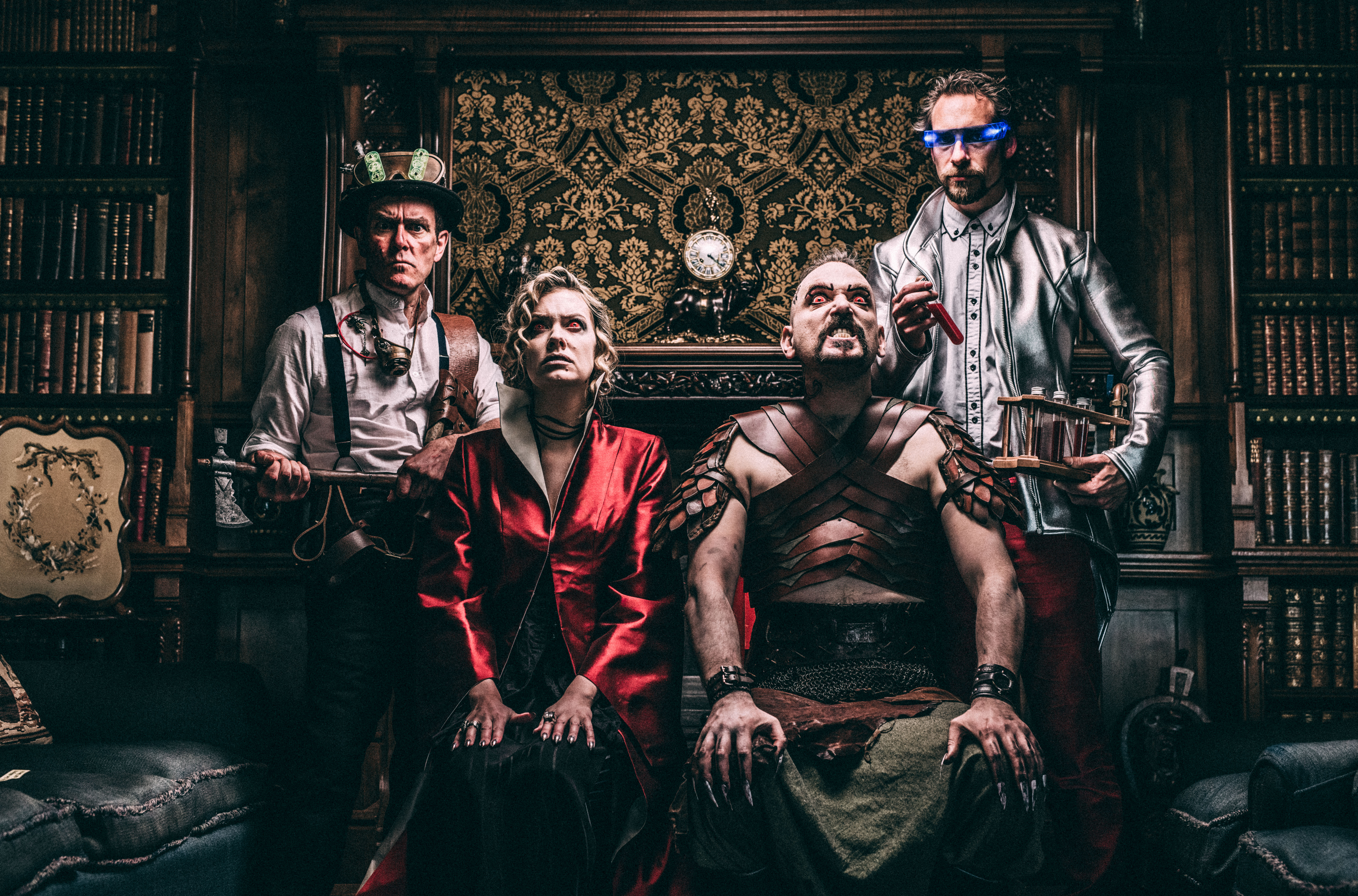 *