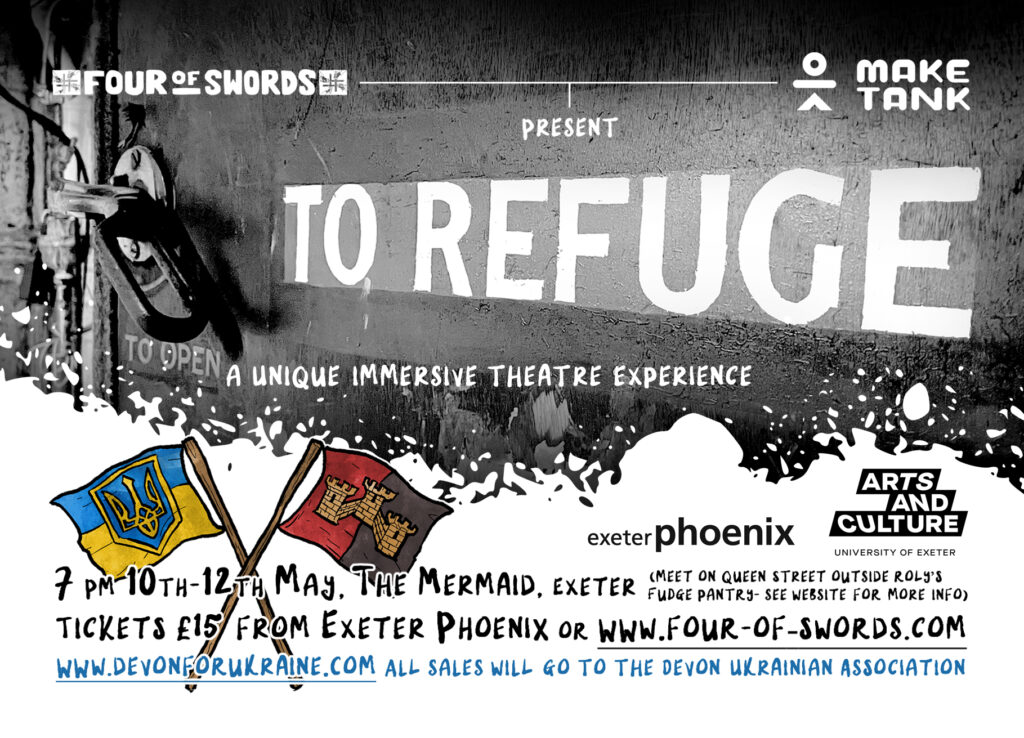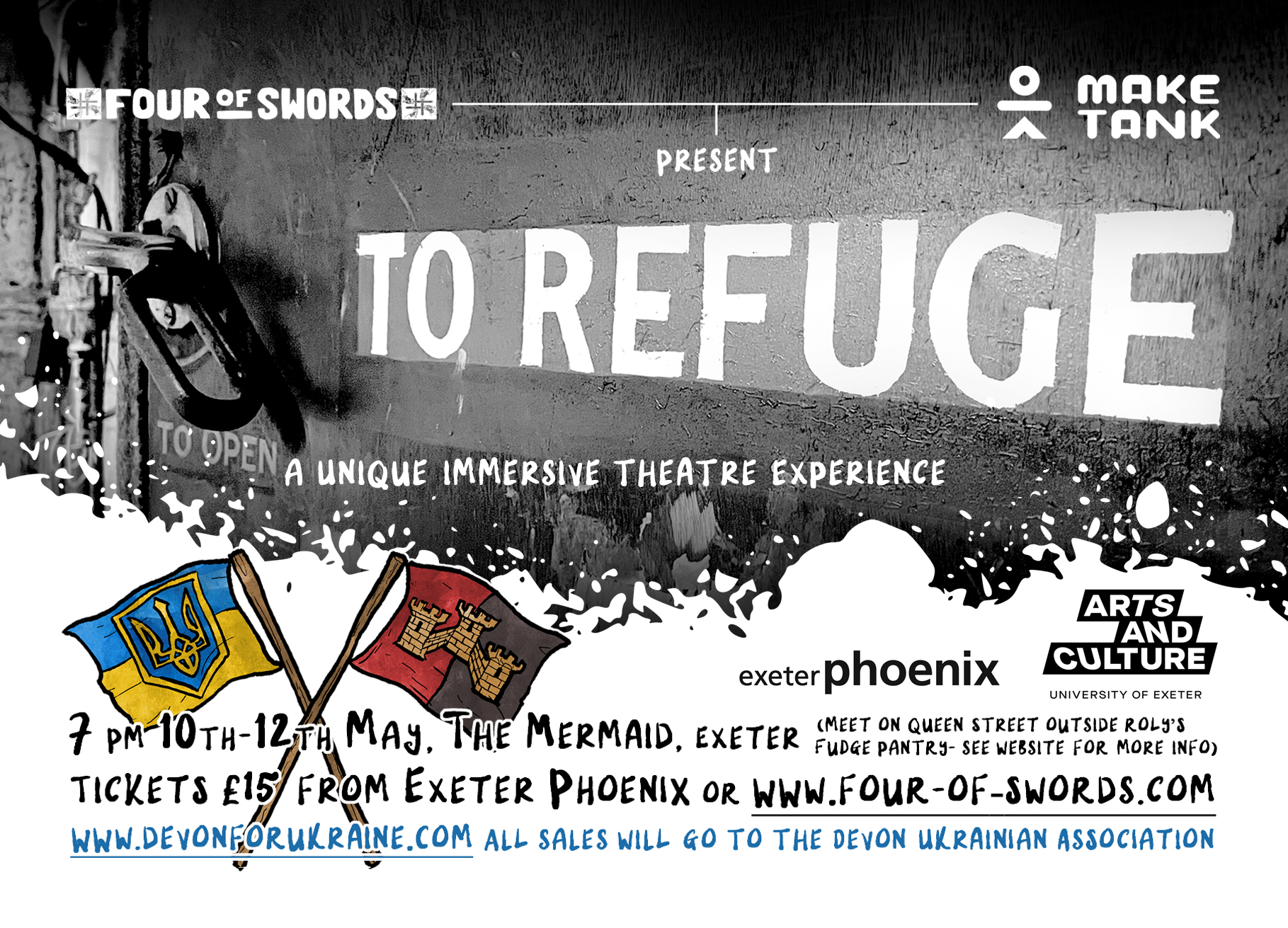 TO REFUGE is an immersive theatre experience taking place at The Mermaid on Gandy Street, Exeter. It is based on In the Bowels of the Earth by Ukrainian author Elena Hapieieva, describing her experiences in a makeshift bomb shelter as Russia invades Ukraine. It is a tender, angry, sorrowful portrait of a community suddenly placed under extreme and inexplicable duress.
Beyond Hapieieva's raw, crucially current text, we cast our gaze backwards and forwards through time. We are performing this play in a basement on Gandy Street which was itself used as a bomb shelter during WW2. Extracts are woven in from other contemporary Ukrainian works and from the Exeter Blitz Project, a piece of verbatim theatre commissioned ten years ago and collecting the memories of those who survived the mass bombing of Exeter during WW2. We want to support, sympathise and express absolute solidarity with our friends in Ukraine, as well as to challenge our audiences to consider what happens next if unbridled aggression is left unopposed.
TO REFUGE is part of the Worldwide Ukrainian Play Readings Project. It is being produced by Four of Swords and Maketank in collaboration with Exeter Phoenix and Arts and Culture Exeter University. Tickets cost £15 and all sales will be going to the Devon Ukrainian Association.
For more information on the work of the Devon Ukrainian Association, please go to www.devonforukraine.com.