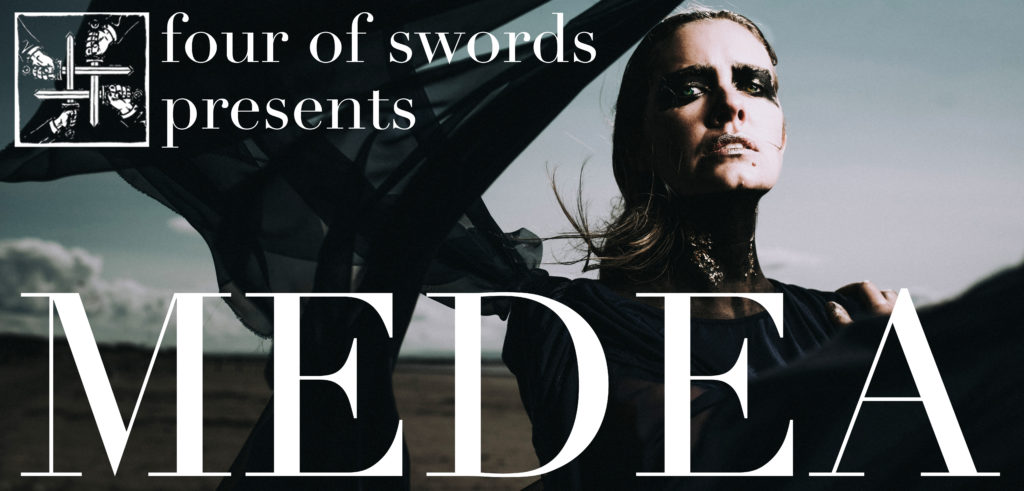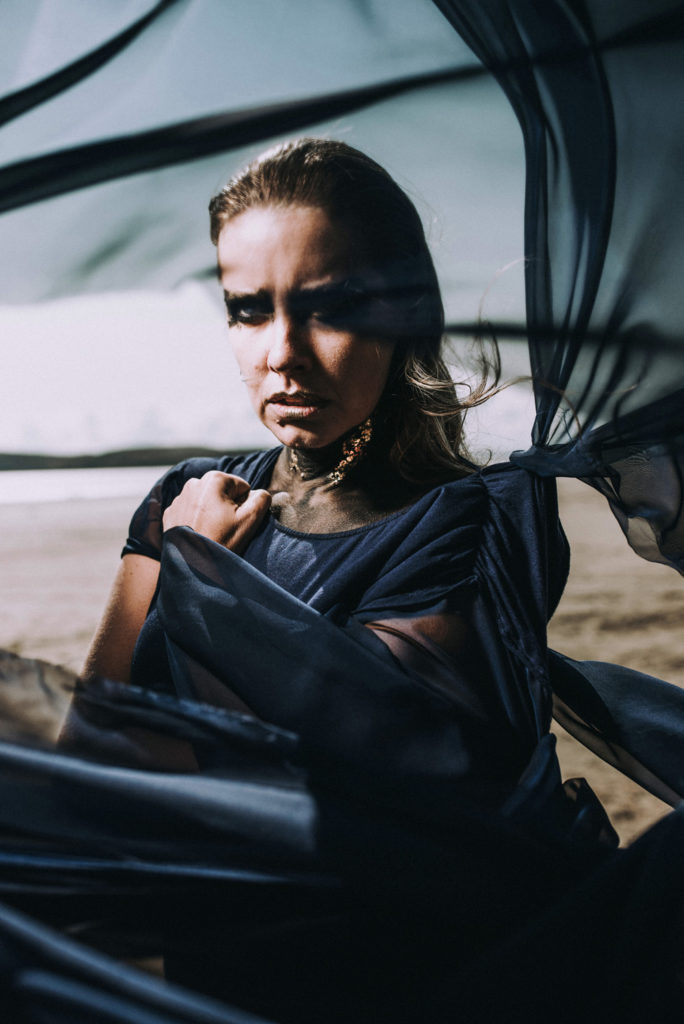 FOUR OF SWORDS' interpretation of Euripides' MEDEA (a semi-sequel to our own JASON & THE ARGONAUTS) is back for two weeks this April at BEER QUARRY CAVES!
MEDEA played to rave reviews and sold out crowds at the Caves when we were there in November. Audiences were enraptured by the spooky candlelit subterranean setting, the spine-tingling choral singing, the grotesque masked chorus, and of course the tour de force title-character portrayal by FOUR OF SWORDS co-founder Sarah White.
"Utterly absorbing, I forgot about the rest of the audience around me and I felt as if I was spying on a very realistic domestic. All the actors were amazing but Medea stole the show; whatever the superlative of amazing is with bells on!"
audience member feedback
As with all our shows, places are limited and early booking is advised. Audience members will be on their feet for the play's 75 minute run time, so comfortable footwear is a must. Wrapping up warm is also advisable, and a torch to guide you back safely to your car at the end of the night might also be a good idea. Be advised that the show is too creepy for under 11s.
GET YOUR TICKETS HERE!
Dates: 11th-21st April 2018  Times: 7pm & 9pm  Price: £15
Location: Beer Quarry Caves, Quarry Lane, Beer, Seaton, Devon EX12 3AT